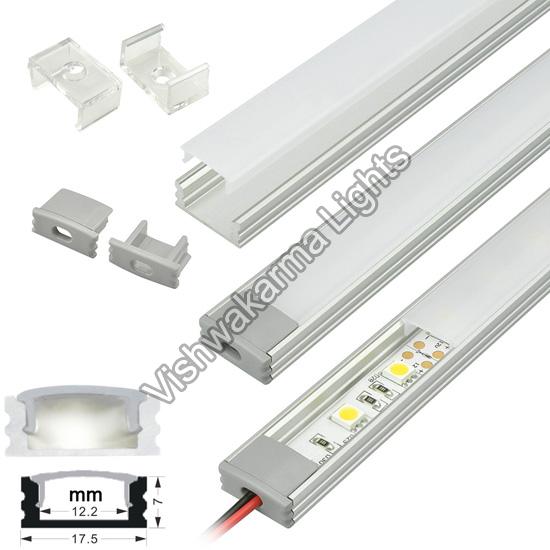 Profile LED Lights Exporters are available in the market and export the best quality lighting solutions. Before placing your order, you should make sure about your needs.


Making use of the aluminum profile for mounting LED strips is now the preferred choice, especially for interior use. It can be aesthetically satisfying and offer mechanical protection, support, and heat dissipation.


Before selecting the lights for the design confirm to take note of a few points:


1. Makeup of the Profile


The structure is available in rectangular and circulator shapes. Simply make sure to note the outmost tape width of each channel to make sure it is accordant with the LED tape you are planning to use. The LED tape can be friendly with a profile that is good in width and suitably deep.


2. Installing Process


Every profile is available with a special installation process. Different profiles such as surface mounted, suspended, or recessed got their means to cut, crease, and fixed at the right location. It depends on how deep you need for the channel. In a scenario where space is restricted a less than line profile would go finest. At the same time, if you make use of the wide LED tapes, a profile with depth will be necessary at the place.


3. Sizes and shapes of the Channel


However, there are now literally hundreds of sizes and shapes of LED profiles on the market, and the vast common of applications are pleased by a few just variations.


4. Noteworthy appearance for LED Stair Lighting Designs


Widely used in the malls, auditoriums, and more places where crowd treads the most and lighting is rather essential. For the stair LED lighting, one will need surface mount stair profile lights and LED strip lights with an LED power supply.


LED profile is an extent of extruded aluminum, normally 2m to 3m long, on to which or into which LED tape is fixed. The presence of the longer profile ends in fewer offcuts but is more hard and costly to transport. It should be packed cautiously to avoid being bent. It has a semi-opaque polycarbonate cover. The slides and cover into place after the LED strip has been fixed as well as tested.


The cover gives a good amount of protection directly from moisture and dust ingress. Spring or plastic steel mounting clips are sometimes supplied to secure the profile to its mounting base or even the profile may be silicone into the right set.


If you are looking for the best quality Led lights, you can look for the professional and experienced Profile LED Lights Exporters who are serving your orders. Customized orders are also accepted from the side of customers all over the world. The price may differ from one exporter to other. So, you should make sure about the best quality products. Before placing orders, you should also look into the testimonials shared by past customers as well.